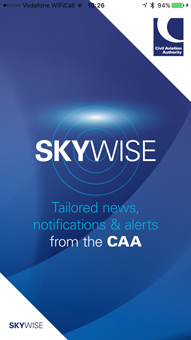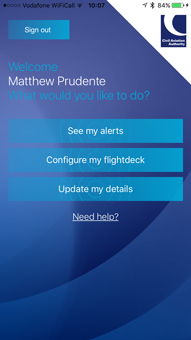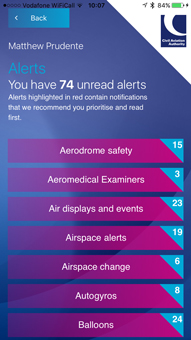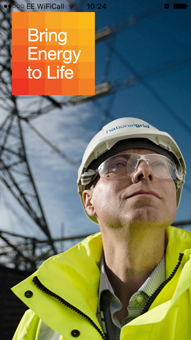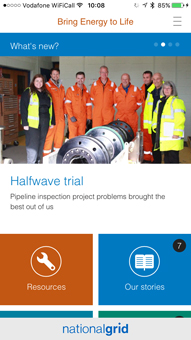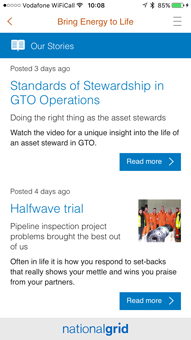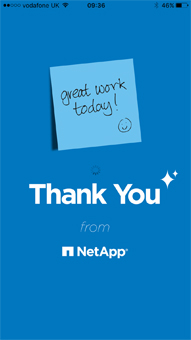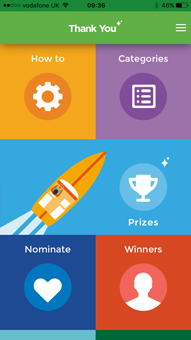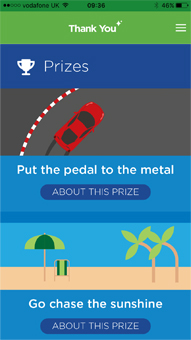 The most cost effective mobile solution for internal communications.
Trusted by
The Surgery, via its Emgager app platform, is gaining reputation as a leading provider of employee Apps to some of the best known organisations in UK and around the world.
What Our Clients Say
The Surgery provided a fantastic service and we are so pleased with the finished product.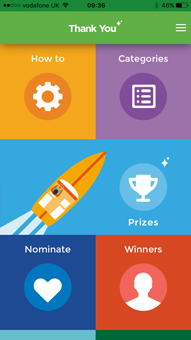 With 5,000+ employees already registered on the app it is having a huge impact on how we communicate transformation within National Grid.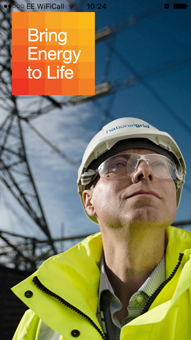 Skywise has revolutionized how we engage with General Aviation pilots around statutory safety notification. The user feedback has been amazing.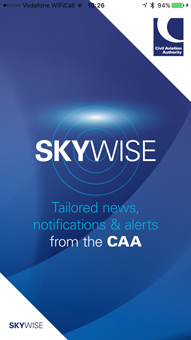 Emgager Explained
We have designed Emgager to reach, talk to, inspire and engage with your employees using new social techniques in a way that's become the everyday.
Emgager is a mobile employee engagement App platform designed to be deployed to your employees smart phones and/or tablets, all driven by an online WordPress CMS (other CMSs can be catered for, e.g. IBM Connection and Google Cloud Platform). It has been designed to be cross-platform and is currently available for iOS and Android devices. Emgager has been built to:
Enhance and complement your internal employee communication programmes.
Stimulate two-way engagement through comment, employee feedback and user generated content.
Provide comms tools to help your employees succeed.
Create a culture of conversation that drives action and engagement.
Control your content output.
Reduce cost and be kinder to the environment by replacing printed channels.
Provide live, measurable insights around content published.
Understand and react to audience behaviour.
Demonstrate innovation.
Provide personalisation to match any company's needs.
Get in touch
Why Go Mobile?
81% of CEOs see mobile technologies as being strategically important for their enterprises.
Forbes
The best companies will be the most mobile.
Tim Cook, Apple CEO
Smartphone users spend 88% of their time in Apps, versus just 12% on the mobile Web.
IAB – commissioned Harris Poll
Mobile access to HR info can be 60% more engaging for employees than traditional web access.
ADP Research Institute
75% of decision makers indicated that deploying mobile Apps had increased worker productivity.
Forrester Survey
7 in 10 people in the UK now own a Smartphone. The number of smartphone owners has reached 72 per cent in the UK, growing by 14 per cent in the last 10 months alone.
Deloitte
The average person checks their mobile device 85 times a day.
Nottingham Trent University
Pricing
We have kept it simple there is NO license fee, NO per user fees, just 4 initial packages at FIXED prices.
If you wish to develop your version of Emgager we have a toolbox of functionality which we cost per function based on individual requirements. Please see Emgager Toolbox for more details. Or contact a member of our team.
Emgager Start
Simple: one-off payment which buys you a copy of the 'Emgager Start' for use from 1 to 5000+ employees.
Emgager Start
Cost = £30,000 + VAT
Features:
NEWS
CONNECT (comment)
SURVEY
VOTING
TEMPERATURE CHECK
LIKE/SHARE/PIN (bookmark)
PUSH NOTIFICATION
VIDEO
DOWNLOAD (Word & .pdf)
USER PROFILING
LIVE INSIGHT (analytics/measurement)
Cost includes:
Copy of the platform
Front-end reskin to your corporate branding
Initial content population
Backend set-up, user approval process
Training
Placement on iTunes and Google Play
Launch IT support
Hosting
Cost = £1,500 + VAT
Simple, yearly payment in advance.
Cost includes:
Hosting on its own AWS (Amazon Web Services) server instance (monitored in-house by Emgager team).
Daily o™ffsite backups of database and files (to remote AWS S3 storage).
Support To Launch
Cost = £6,000 + VAT
Optional, one-off™ payment to help launch your version of Emgager.
Cost includes:
Generation of company wide launch objectives and audience segmentation.
Generation of your key messages and launch plan.
Generation of all pre and post launch comms materials.
Our IC team working alongside your IC team to locate content stakeholders and set up content channels and processes.
Emgager Toolbox
Included with Emgager Start:
News
Broadcast lo'cal company news, product launches, HR issues and business as usual content in written, graphic, pictorial or video form.

Connect (comment)
Give employees the opportunity to ask questions, answer posted topics, promote ideas and connect with colleagues.

Survey
Create simple surveys via the CMS then post, record and share responses.

Voting
Create voting forms via the CMS then post, record and share responses.

Temperature check
A simple way to judge the mood of your business. Employees are asked once a day if they are happy, sad or… meh.

Like/Share/Pin (bookmark)
Just like Facebook, Emgager allows a user to Like, Share or Bookmark content within the app to stimulate two-way engagement or return to content of interest.

Push notification
Our platform comes with built-in push notifications so you can alert users to updates, latest news or business critical content via the home screen of a users mobile device.

Video
Vimeo, Brightcove and Youtube are all supported, allowing for video content to be pushed out and shared.

Download (Word & PDF)
Enhance employee engagement by being able to upload support files in both Word or PDF formats. Users can then download or view via their mobile device.

User profiling
You can segment and manage your user audience to allow for specific content to be shown to individaul audiences.

Live insight (analytics/measurement)
One simple, clear, mobile dashboard gives your internal communications and leadership teams the ability to access live measurable data.
Emgager Additions:

Reward
Emgager has a whole module to support internal or external reward programmes: includes categories, nominations, winners, prizes and judging.
£4,200

Training
Emgager can be repurposed to become a training support app. Please get in touch to find out more.

Storytelling (content capture)
A user generated content capture module that allows submission of words, video and images to the app's CMS for review and then onward posting.
£2,400

Blog
Set topics or pose a question and encourage user generated content to be shared and commented upon.
£1,200

Pinboard
Create resources or image driven content via our app's Pinboard functionality. Easy to curate and maintain.
£1,200

Event support
Support employee events from pre reading through to post event feedback. Please get in touch to find out more.
£4,200

Event registration
Integrated web and in-app event registration module designed to aid with delegate management and help create a seamless user experience.
£6,000

Livestream
Allows app generated Q&A, voting or user generated content to be shown live on presentation screens during events.
£4,200

Yammer intergration
Emgager is set up to allow for Yammer integration.
£2,400

Gamification
Price based on brief and individual requirement.
Want To Get In Touch?
Tel: 01428 707524
Email: info@emgager.uk